• giving back • mission & values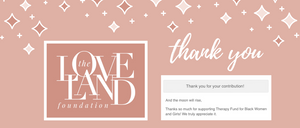 One of the earlier and easier decisions we made when starting and the moon will rise was pledging 5% of all product sales to nonprofit organizations committed to empowering women and girls around the world. Every six months, we select an organization to receive the funds and highlight on our website and promotional materials.Our first recipient was the Global Fund for Women, which received a donation equivalent to 5% of all product sales from our launch in November 2019 through June 2020. Making that first donation on behalf of and the moon will rise was one of my proudest moments to date as a small business owner....
---
• giving back • mission & values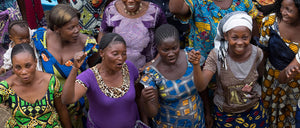 One of the best pieces of advice I received while launching my small business was to ensure that it reflects me. This includes everything from product offerings and packaging to communications and customer service. It also extends to decisions about revenue and profit.   There are countless examples of companies using their platform and profits for good. Warby Parker and Bombas follow the buy-one-give-one model popularized by TOMS. Patagonia donated 100% of its 2017 $10M tax break to combat climate change. And thousands of companies have made the 1% Pledge, committing 1% of staff time, product, profit, and/or equity to a charity of...