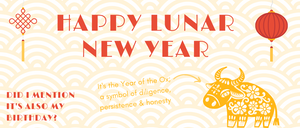 In the western world, we're most familiar with the solar year on which our calendar is based. It's determined by the ~365 days it takes Earth to orbit the sun. The lunar year, however, is only 354 days, representing 12 full cycles of the moon. Today marks the beginning of the Lunar New Year. Each month begins with the new moon, with the new year determined relative to the winter solstice. As this lunisolar calendar is traditional to many east Asian countries, it follows that the Lunar New Year is also the Chinese New Year. Beginning with the new moon, it kicks off 15 days of celebrations, culminating with...
---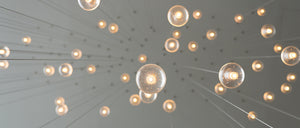 I used to think I was neither creative nor artistic. In high school, I avoided art classes because I thought I wasn't 'good' enough, which is both regretful and ridiculously ironic.It wasn't until I was a little older that I realized creativity and artistry aren't one in the same. The first is a measure of imagination, the second skill. And both are wholly subjective. According to Randall Munson, the founder of International Creativity Month, we are born creative and taught to be uncreative as we grow older. "A center for creative learning studied the creativity of children and found that during the first five years, 90% of children are...
---
• giving back • mission & values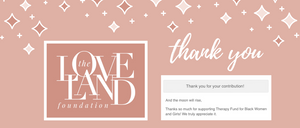 One of the earlier and easier decisions we made when starting and the moon will rise was pledging 5% of all product sales to nonprofit organizations committed to empowering women and girls around the world. Every six months, we select an organization to receive the funds and highlight on our website and promotional materials.Our first recipient was the Global Fund for Women, which received a donation equivalent to 5% of all product sales from our launch in November 2019 through June 2020. Making that first donation on behalf of and the moon will rise was one of my proudest moments to date as a small business owner....
---
• goals & resolutions • pursuit of joy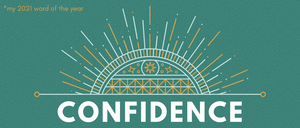 I'll admit, I was really looking forward to closing the book on 2020, hoping the odds were in our favor for a better 2021. And things were looking good for a few days there. I welcomed the new year with some sunny beach time, landed a few new clients, had a strong showing at Sunday's farmer's market, and even took Tuesday off to ski with my husband for his birthday.And then Wednesday hit. Aaron and I couldn't peel our eyes from the news, watching in horror as the shocking events unfolded in our nation's Capitol. So many questions remain, and we'll all be unpacking it...
---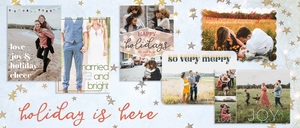 I'm SOOOO excited to announce that our semi-custom holiday card collection is here! Twelve designs to choose from; countless ways to customize them. From number of photos to fonts and colors to corners, let's make your 2020 holiday card uniquely yours.All holiday orders include FREE: customization & designer assistance (front & back) digital proofs & unlimited revisions (for real!) Fedex Ground shipping (who doesn't love free shipping?) I know you have a lot of choices when it comes to holiday cards. I also recognize that it's a lil early for some of you to think about the holidays. So to sweeten the deal, I'm offering 10% off through next Wednesday,...